Using Data Resources from Development to Distribution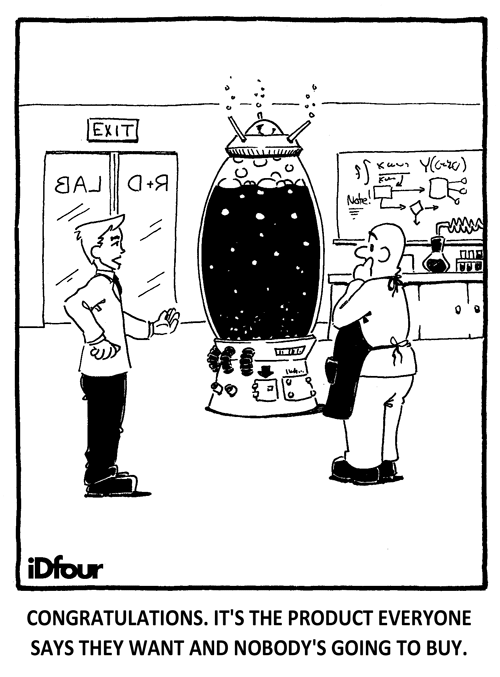 As a marketing executive, you use big data resources to better understand your brand's performance in the marketplace and to measure the impact that your communications have on sales. But while your marketing team plays in the sandbox of your big data resources, don't lose track of the real potential that big data can provide to development of the product itself. Deep insight into all the factors that drive your customers' behavior can highlight hidden strengths and weaknesses, giving you a more reliable road map to creating stronger demand and thus growing sales. In the next several years, the availability of greater sets of information and the analytics born out of them will be the key factor in the success of a business. Let's look at a few examples.
Competitive Pricing
The price of your product is affected by more than just the cost of the raw materials and production. The demand in the marketplace can be driven in part by seemingly insignificant environmental and social factors. By identifying the mix of triggers impacting your product's sales, prices can be reliably adjusted by market and sold at higher margins and/or greater volume. Inventory and distribution costs can be better forecasted according to season, trends and buying cycles.
Superior Product Offering
A service or product is only as successful as its demand in the market. Simple focus group research has led to some terrible brand failures in the past because the groups are, by their nature, insular and misrepresentative. Big data by its nature can point to better ingredients, improved service features or even an appearance that your customers find more attractive.
Loyalty
Segmentation doesn't have to be just for marketing communications. Your data should inform your service offerings to appeal to an ever narrower segmentation of customers. The closer you match customers' lifestyles, the more loyal they will be. Today, Apple is a generally popular brand, but they survived the '90s by catering to niche education and graphics users.
The marketing community has known for years the power that big data can provide to improving their customer communications. Now, as data collection continues to get more reliable and cost efficient, every department has the resources to reliably tailor their efforts to cut costs, be more relevant and compete more effectively in the 21st century.