Enter Our Empirical Explorers
For richer discovery, you need serious skills – experts that can apply customized statistical analysis to your data's source point.
At iDfour, our highly-skilled data scientists are curious problem-solvers that blend analytics, storytelling and practical experience to help you solve your unique business challenges. We'll transform your data into business intelligence and give you clear, actionable steps to improve your marketing and drive growth.
Transforming Data into Business Intelligence
Investigative & Predictive Analytics
Use the past to predict the future and discover which prospects are likely to be high-value customers.
Measurement & Visualization
Calculate and display key metrics and KPI's for actionable results.
Sales Forecasts
Determine the specific marketing and operational levers that impact revenue and margin.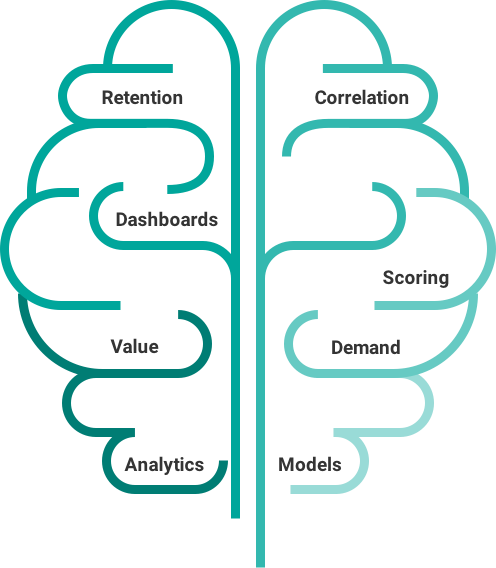 Clustering & Segmentation
Analyze similarities of groups and create accurate profiles for contextual outreach.

Marketing Optimization
Maximize the efficiency of marketing efforts to improve ROI.

Loyalty & Recommendation Models
Develop algorithms to suggest products or offers based on preferences and purchase patterns.

Analyze, then Capitalize
When you're equipped with business intelligence from your marketing data, you can swiftly move from How are we doing? to skillfully asking What can we do about it?
Learn More