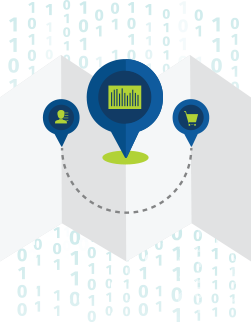 From Clutter to Clarity
Imagine a reliable source of critical data that is unified into a data set of discovery. SourcePoint®, a nexus of quality information for reporting and decision-making, is easy to access and provides a more accurate view of your customer.
The Work that Makes Data Work
We're experts at your company's critical data.
Data Unification
Filtering and blending data from different sources to vastly improve interpretation, discovery and use.
Data Cleansing
Preparing data for unification by correcting errors and eliminating redundancies.
Data Validation
Verifying the accuracy of key data and standardizing it for consistency.
Data Enrichment
Adding valuable, lifestyle, demographic and behavioral information.
Platform Preparation
Making data ready for business intelligence software or marketing technology platforms.
Custom Solutions
Creating custom data sets that are accessible, secure and ready for discovery on our SourcePoint® platform.
Unified Data is Meaningful Data
Stop wasting time pulling together scattered data and spend more time deciphering its meaning. With SourcePoint® there's no telling how fast you'll achieve your next big breakthrough.
Learn More